Give The Rook Some Space
Attrition vs space, to obtain rather than to destroy. I
recently
played
Go
& Chess with my friends
Shane
&
Kelly
. When talking about chess many are familiar with the game, but not so many about Go. The objective of Chess is to destroy your opponent's king, forcing him to surrender through destruction of his forces. GO on the other hand is different. In Go each player places 1 stone at a time with the objective of taking as much space as possible with as little stones as possible. Its about efficiency, capturing your objective while creating with less waste. It was a good time, with me taking the lead against Kelly in chess but loosing in Go against Shane. After my loss I decided to reflect on my mindset that i had during the game. I thought about the moves I made and why I made them and it became apparent to me playing Go as if I was were playing chess.
This revalation of my approach got me to ask a even bigger question. When chasing goals, are we playing Go or are we playing chess?
If you are chasing your goals as if you were playing chess, you focus on the ends with little attention to the means. People, relationships and losses can mean little in the acquisition of an objective. Toppling all things around you with a singular puporse, your objective. Only thing that matter is killing the king.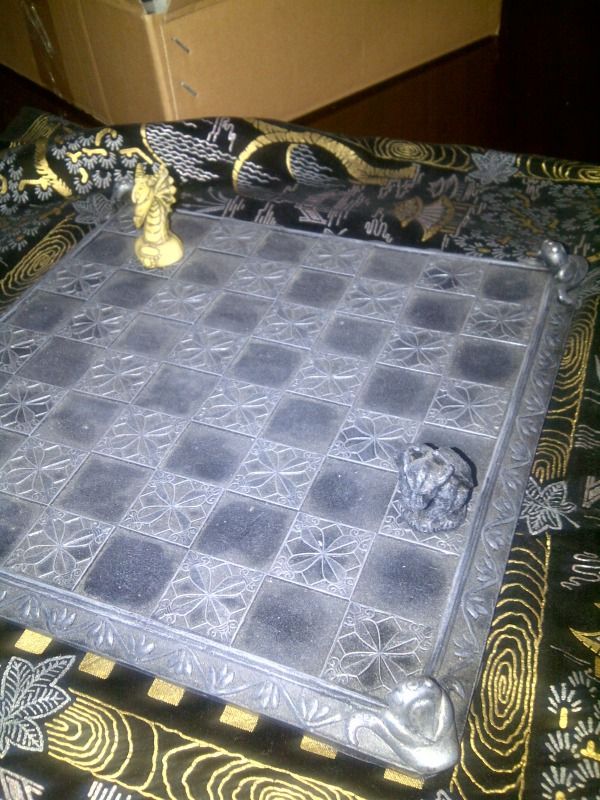 A high cost pursuit that at the end of the day you could be left standing with just your king, a bishop and a knight. You killed the king but your forces were decimated. With the whole court gone, was it worth it?
In contrast with a Go mindset the focus can be on improving the strength of core areas to provide a stronger whole. Health, family, career, relationships, all reinforced one step at a time to provide a strong and impenetrable foundation. Building a sterdy lifestyle will allow opportunity to grow in new areas by repeating the action.
When moving forward towards your goals, which do you find yourself playing? Go or Chess? I myself think I will play more Go in the future
pathtopownz posted this